Wind Farm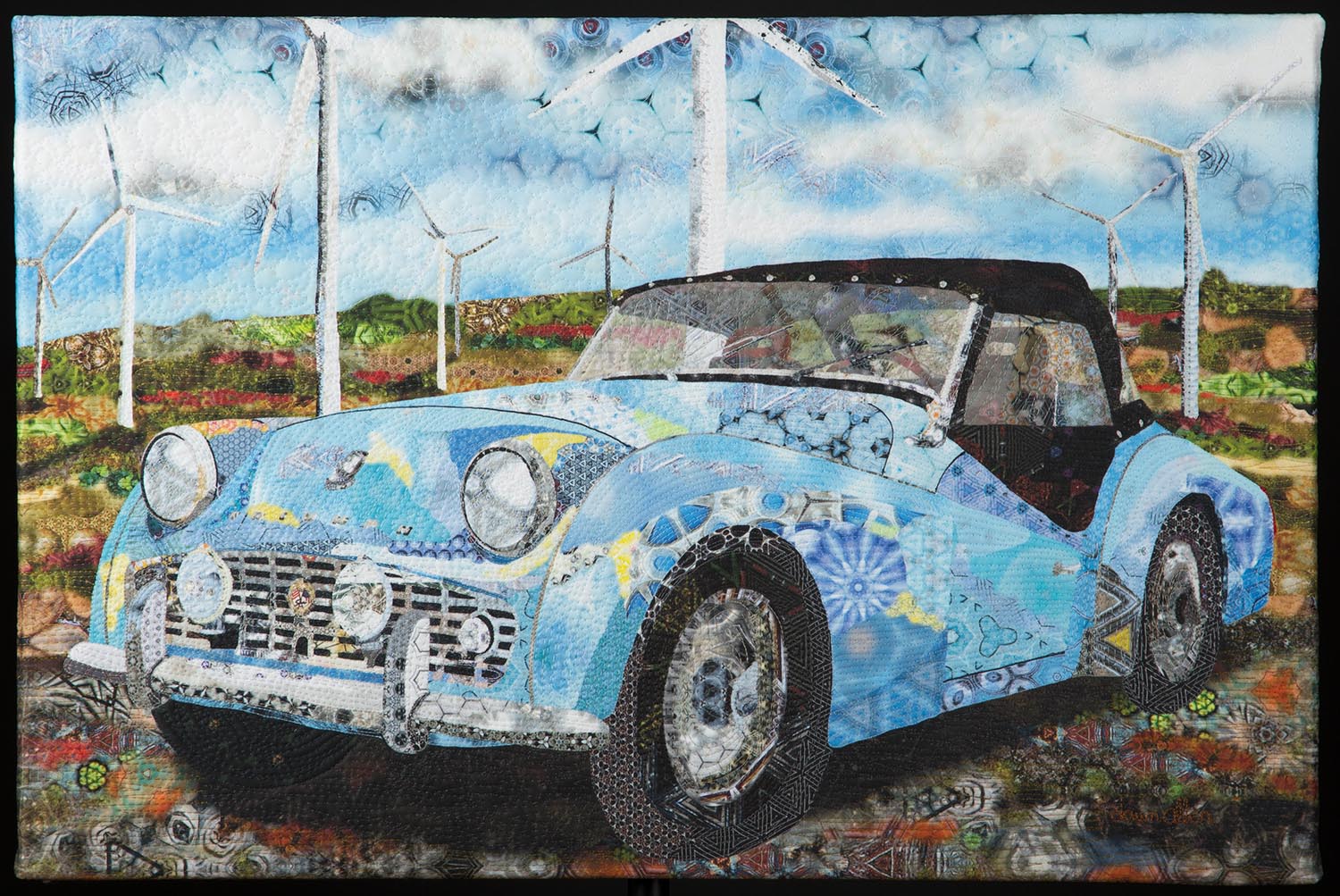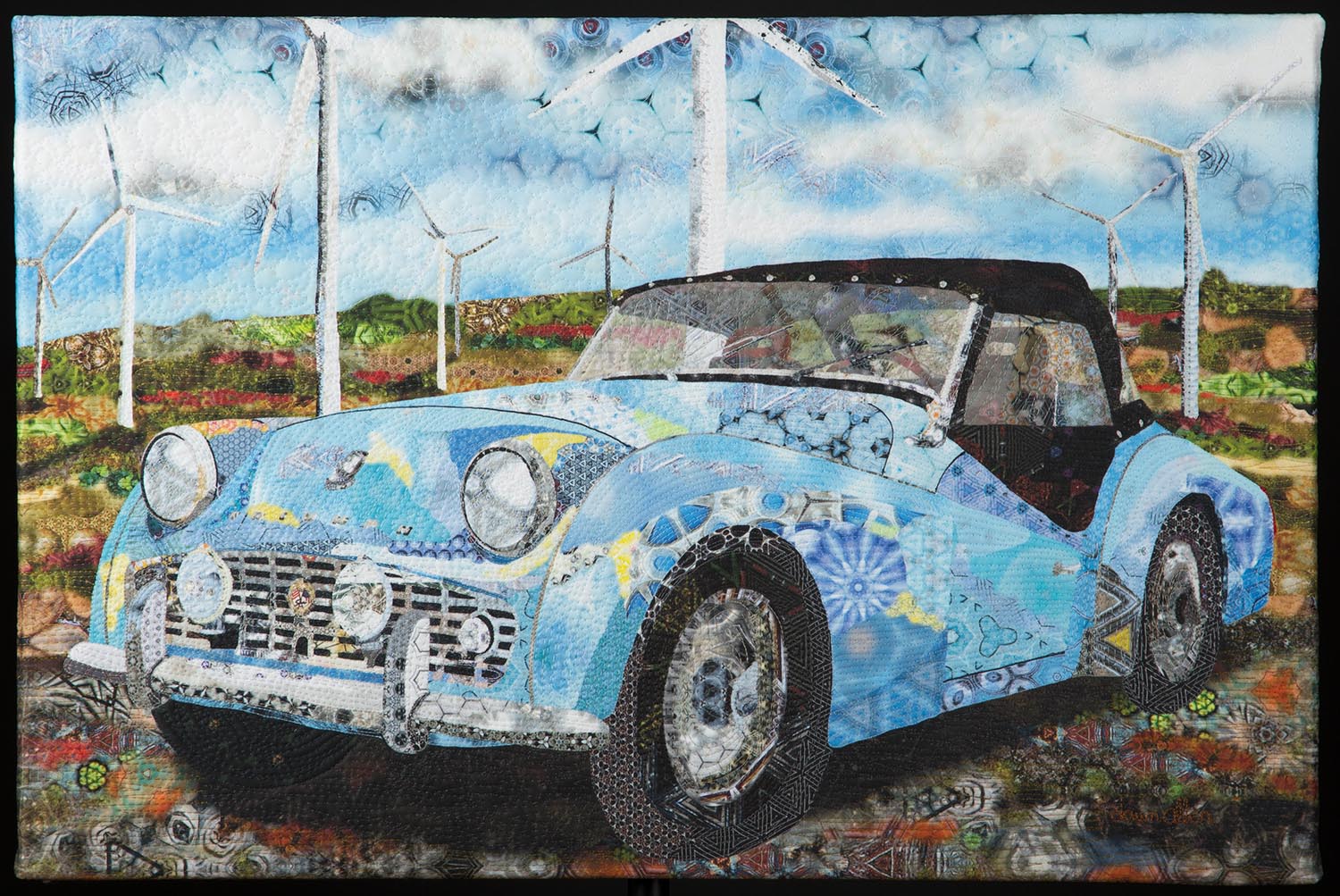 Wind Farm
Select a size in the drop down box below and the price will be displayed above.
Free Shipping (Return Policy)
The first two photos are of the one of a kind art quilt. The third photo is the digital art without stitching and is what the art will look like if a print is ordered.
Material Descriptions and Size Chart
The Great American Road Trip goes to a large wind farm in Nebraska in a 1959 baby blue Triumph!